Visiting guidance
Restrictions remain in place and inside all of our hospitals you still need to wear a mask. Please see information for visitors > before you plan on visiting.
Nursing and midwifery at UHDB
We can offer a number of opportunities for our nurses and midwives, who we believe are valuable and crucial to patient experiences and outcomes.

Job opportunities at UHDB
In this section you'll find out all about the different routes into becoming part of the UHDB family.

Making a Difference Awards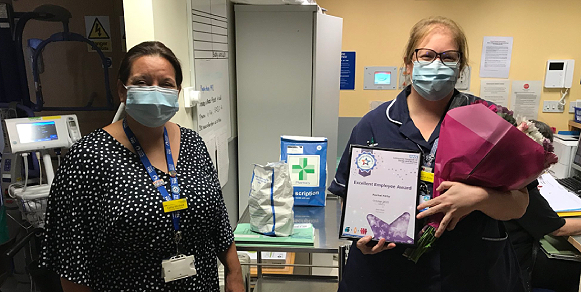 Once a year the Trust hosts a large awards ceremony and formal dinner where 14 awards are presented to celebrate the outstanding achievements of individuals and teams from Team UHDB.
The winners will have gone above and beyond to either directly or indirectly provide exceptional care to our patients.