Thank you for playing your part in #ResearchVsCovid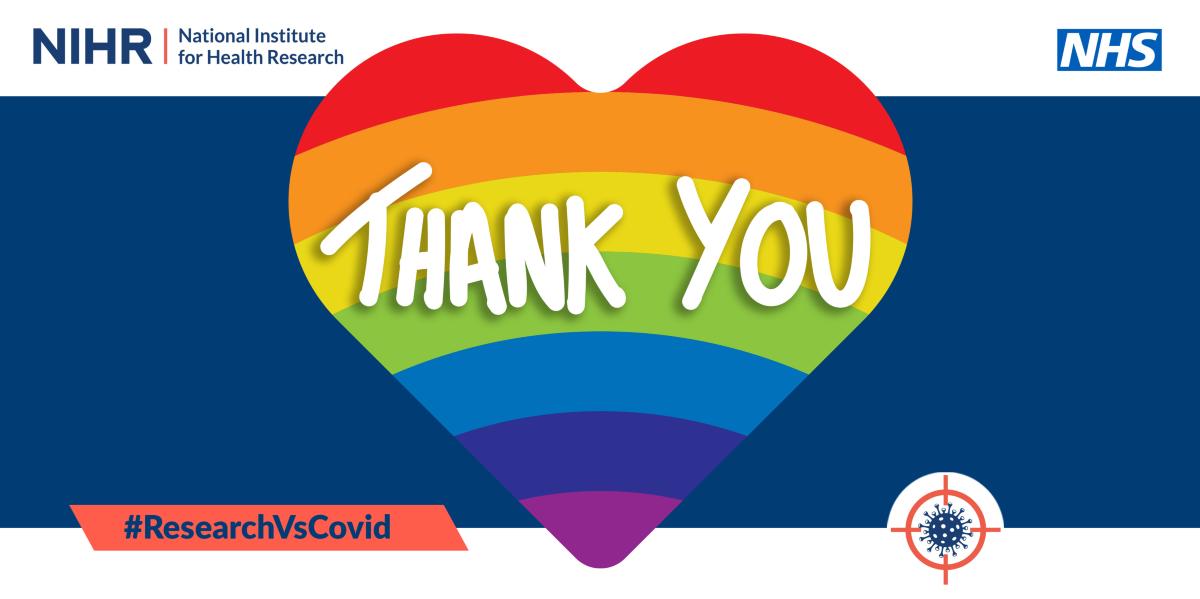 Since COVID-19 came to the UK, people across the country have worked together to fight back, and save lives.
Researchers have set up studies, and over 1 million of you have agreed to take part. This research has discovered life-saving treatments, improved patient care, and developed the vaccines that have turned the tide against COVID-19.
Please join us in saying thank you to everyone who has been part of this incredible national effort. Tag people you would like to thank on Twitter or Facebook using the hashtag #ResearchVsCovid.
Find out how more than 1 million people have been involved in COVID research (opens in new window) >

The video below explains 5 ways how research has fought covid-19.