Paul Selmic remembered by colleagues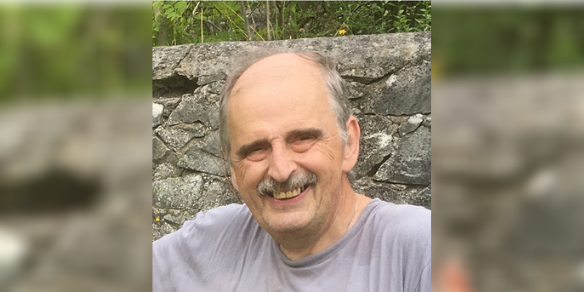 Penny Owens, Specialist Advisor and former Director of Allied Health Professionals, remembers Paul Selmic, a big man, with a big heart, and a real gentleman who made a huge impact at our hospitals, who died earlier this year.
"It is an honour to write this tribute to Paul Selmic—a friend, colleague, leader and manager to his colleagues and a husband, father and brother to his family. In whichever role we knew him, from whatever vantage point, he stood apart as someone we remember. I first met Paul when appointed as his deputy in 1987, but his career started much earlier.
"Paul began his Radiographic career in 1971 where he trained until qualification in April 1974 at the Sheffield School of Radiography and Chesterfield Royal. Moving to Nottingham General upon qualifying, he was soon promoted to Superintendent III in 1982. In 1985 he moved to the South Birmingham Hospitals Group as District Superintendent Radiographer.
"During this time, the Birmingham hospitals underwent significant organisational change. This involved significant movement of Imaging staff within and across services, which Paul led and coordinated as District Superintendent for Central and South. Paul brought a calm and orderly approach exercising his meticulous planning abilities, communication, and coordination skills - and of course a large dollop of his own particular brand of humour.
"Paul took the opportunity to return to South Derbyshire as District Superintendent in 2000. Paul's role involved a reorganisation of the existing hospitals, including a merger of Imaging services and the building of the new PFI Royal Derby Hospital. Paul, together with Clinical Director Dr Simon Elliott, set to work drawing up plans for the required new system architecture.
"Paul was instrumental in designing the current Imaging Department at Royal Derby whilst maintaining the spirit of teamwork amongst the staff. He also chaired the East Midlands Radiology Managers forum for many years, creating a valuable forum to provide strategic thinking and collaboration between Trusts. Paul had subsequent promotion to Operations Manager in Assessment and Diagnostics after which he accepted the post of Operations Manager in Surgical Services, and finally as General Manager in the Cancer Services Business Unit before retiring from the NHS in July 2015.
"Sadly Paul had serious illness post retirement. He fought his illness with determination and typical self-deprecating humour, and he fully enjoyed his time on the smallholding with his beloved family until his illness became unstable, and to which he succumbed in January this year.
"Paul will be remembered as a caring and beloved family man, a cherished colleague, a leader, and above all a friend. He will be missed by many, and will be forever remembered by those who were fortunate enough to have worked closely with him. Our thoughts are with his wife Win and the rest of Paul's family at this sad time."